Beautifully-Crafted, Healthy Baby & Toddler Food

Give your child the best that Mother Nature has to offer. Organic fruits, vegetables and proteins.
Shelf-stable baby food (jars and pouches) can sit on the shelf for up to two years before it reaches your baby's tummy!

Tummy Thyme meals have undergone little to no processing or refinement for the purest food.
Fresh frozen gives you the added convenience of prepared wholesome food without any nasties.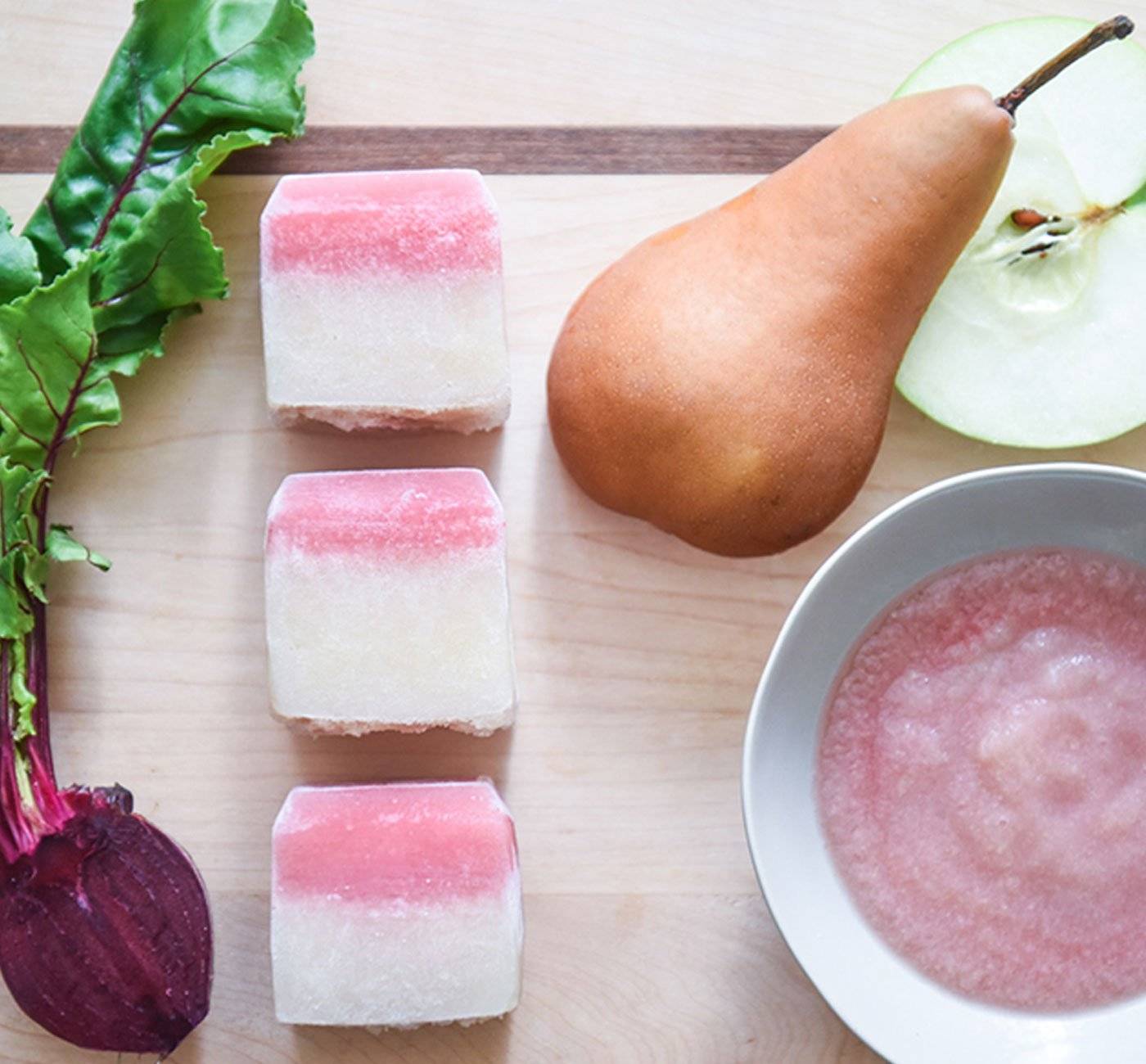 Immediately after cooking, we freeze our food into our Signature Cubes, locking in nutrients without preservatives.
Eliminate the need to use highly refined, shelf-stable products that fall short of the gold standard for our children
Lifelong eating habits are created in the first few years of life. At Tummy Thyme, we believe in giving your baby the best that Mother Nature has to offer: fresh, organic fruits and vegetables, legumes, grains and non-GMO proteins.
Our food is also jam-packed full of important nutrients. Not only is our food fun and flavorful, our recipes have been carefully considered to meet your baby's developmental and nutritional needs. Your baby's love affair with healthy food, starts with Tummy Thyme.
Our passion for the freshest and most nutritious, organic ingredients drives everything we do. It is at the heart of our philosophy of how to feed our children well and set them up for a lifelong love of healthy eating.

Our ingredients are fresh, organic, and of the highest quality.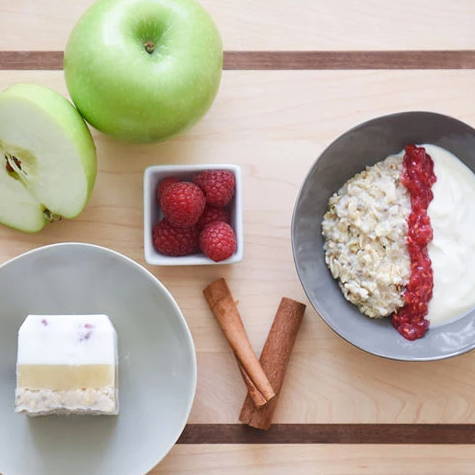 The best ingredients are grown organically. That is the standard by which all Tummy Thyme meals are judged.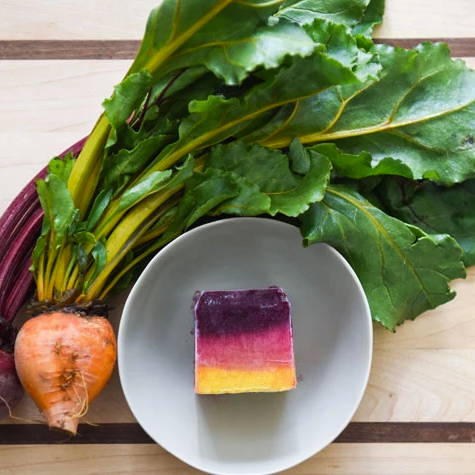 We only source our ingredients from trusted suppliers whose farming techniques confirm to the highest international standards. We don't accept less and nor should you.

"Everything is so fresh, healthy and yummy"
"Tummy Thyme has made the transition to solid foods so easy for our family! Everything is so fresh, healthy and yummy and I've loved exposing my son to such a variety of food and flavors I never would have had time to make for him myself. He's loved every dish and has become quite the little gourmand. I can't recommend Tummy Thyme enough!"
– Stephanie Jackson, Sherman Oaks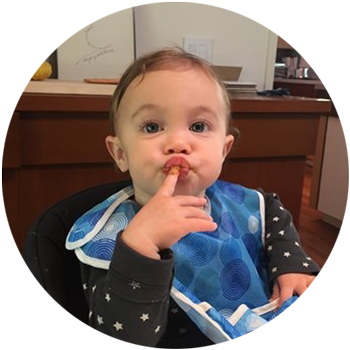 "Tummy Thyme has been an absolute godsend!"

"Tummy Thyme has been an absolute godsend! When you want your baby to eat organic, nutritious, homemade and FLAVOR-FILLED food, but don't always have the time to make it… Tummy Thyme to the rescue! The food is so good, we often wish there were adult sized portions!"

– Danika Charity, Studio City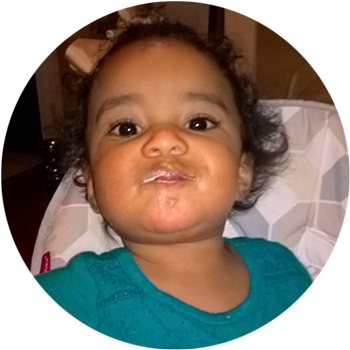 "Victoria loves the diverse flavors and textures"

"This food is packed with nutrients and very versatile; Victoria loves the diverse flavors and textures, a great start for her live food journey….sometimes I easily mix it with the food I make at home for added variety throughout the week. I do not feel I have to compromise quality for convenience. Thank you, thank you guys for putting this service together!"

– Lillliams, Valley Village

"Tummy Thyme is a gem of a company, that truly puts quality and nutrition first."
- Jessica Gust - Pediatric Dietician
HOW DO YOU MAINTAIN FOOD QUALITY IN TRANSIT?
All meals are delivered in an insulated box with gel packs and dry ice. The frozen food should be put into the freezer and the fresh jars placed in the refigerator as soon as the box is in your possession. It's important that you advise us as soon as possible if nobody will be home to retrieve the box in the morning on your delivery day, so we can schedule an alternate dropoff time (at an additional cost). Please advise us by the Wednesday before your delivery day.

Not all baby food is created equal. Most pediatricians and nutritionists agree that lifelong eating habits are created in the first three years of a baby's life. Therefore, introducing a variety of healthy and adventurous tastes and textures will set you up with a more adventurous foodie later in life. You can discover more on our Our Food page.

CUSTOMIZATION & ALLERGIES
We do not use eggs or nuts (with the exception of coconut) in our baby food and will make every effort to accommodate dietary restrictions. All of our frozen baby food is dairy free, however there is one fresh jar containing organic greek yoghurt. Please specify if you do not want this included. Some of our items do contain gluten, however we have alternatives to these items if your baby is avoiding this ingredient. We are a small, bespoke business, but will do our best to cater to your baby's individual needs when possible.Some of our toddler items do contain eggs, gluten and dairy.

HOW DO YOU DEVELOP YOUR MENUS?

We work very closely with a Pediatric Nutritionist and all of our menu choices are based on the American Academy of Pediatrics guidelines. We are always experimenting with food combinations. As dedicated foodies, what we make for you is what we feed our daughter. As you can see from photographs of our Signature Cubes, we think how food looks as well as how it tastes is important in building a positive relationship with food for our babies and toddlers.

WHAT ARE YOUR SAFETY PROCEDURES?
Your baby's health is extremely important to you, as our daughter is to us. So we leave nothing to chance in our food preparation. Tummy Thyme products are created in a certified commercial kitchen in LA which has the appropriate health permits from local and the State of California health departments. Our food and its preparation meets the highest possible health and safety standards.

DOES TUMMY THYME USE SALT, SUGAR, ADDITIVES OR PRESERVATIVES IN BABY FOOD?

Nope! We leave it up to you to 'dress up' your baby's food if you feel it needs it and your little one is ready. For example, some parents add mashed fruit for sweetness. We do add a small amount of salt to our toddler items.

WHY IS TUMMY THYME A BETTER CHOICE?
We are parents who go above and beyond to ensure that your children, as well as our own, receive the best quality baby food on the market. We use only fresh, healthy, organic fruit and vegetables, purchased from trusted suppliers, without additives or preservatives, then manufactured in a certified commercial kitchen before being frozen prior to delivery. Why not insist on the healthiest option for you babies and toddlers?